Fundraising, Hard but rewarding…..
Need money for something? Fundraising is a fantastic way to afford team uniforms, school field trips, and club adventures, but the "standard" way to go about fundraising simply aren't as effective as they used to be. Sure, offering a car wash may generate a few donations, and a bake sale may even bring in a few customers, but if you have a big goal and you want to meet it quickly, you need to get creative.
In this guide, we'll cover some of the most crafty and lucrative ways for your team, school, or club to fundraise for whatever goal you're trying to meet. Not only will these ideas ultimately require less work on your part, but the results will also be even bigger than you could ever expect to achieve with the old methods.
Plus, if you want to power towards your fundraising goal, you can divide and conquer, trying out multiple ideas at once. So, let's begin!
Set Up A Crowdfunded Campaign
One of the best ways to get your fundraiser going to is to set up a campaign on one of the many crowdfunding websites out there. GoFundMe is one where you can recruit those in your community to donate, which is great for smaller goals like team uniforms and local clubs.
If you have a bigger goal, like installing a new
playground at a public school, or one that may stretch across many communities (like fundraising so you can compete in a big tournament), you may even take your fundraiser to a site like Kickstarter.
Multiple benefits come along with this, with the biggest being that this campaign will become your fundraiser's "homepage". While you should try out the other ideas we'll be discussing in the coming pages in addition to this, your campaign's page will act as the headquarters for your campaign. Everyone who gives can stay up-to-date with how much money you have raised and how it's progressing by checking in on the page.
It's free to list your campaign and it can also get you some much-needed exposure. Be sure you thoroughly describe what your fundraiser is and who it's for. Set a realistic goal that will allow you to do what you're trying to achieve, and be sure to have members and their own family and friends pitch in as much as possible to get the ball rolling.
For bigger goals, some campaigns have even found success spreading the word on social media and, in some instances, letting the local news know about the campaign. If it's a slow week, they're very likely to feature you if they like what you're trying to do!
Run An Auction or Raffle
Want to raise a lot of money fast? You can auction off goods that you're able to collect through donations or something you can make. For instance, a model plane club could auction off a few model plane kits, some completed models, and related items that people would be interested enough to bid on in support of your fundraiser.
Be sure to disclose what the proceeds are going towards. Sending out invites to everyone's friends and family, and even giving little door prizes to those who bring a "plus one", can help you get a lot of people in for the day of your auction.
If you speak to local businesses or recruit friends and family members, you can probably get most the items for free and you can spread the word with little hassle. So long as somebody provides some snacks and drinks for attendees, you could easily rack up hundreds in a matter of hours.
A raffle is also fantastic because everyone will buy a ticket (or more than one!) for $1 to $5 a piece, depending on the value of the prize and the number of attendees, and you only have to supply one item, cutting down your costs.
Most people will stick to their niche, which means they'll offer products up for auction or raffle that somehow relate to what they do or what they're trying to do. But, that's not always possible. For instance, if you're fundraising for new playground equipment, you can auction off practically anything–it doesn't have to fit a specific category.
When running an auction or raffle, people also find a lot of success when they include baked goods. These are easy to make and can generally be sold for a lot more than they cost. Ask for some tasty family recipes and take your time decorating. Usually, they become a big hit! Also, be sure to set up a donation jar by the food and drink table for those who attended but may not have purchased anything. Since they are there, they probably will be happy to support your cause.
Again, local businesses are a great source. Businesses love to support community causes because it's good for the locals and it's good for publicity. Ask them to supply food, drink, a prize, or even a donation in exchange for being featured and thanked everywhere you can. For instance, in return, you may put their logo and a "thank you" on your fundraising page, on the banners, on the invitations, and so on.
Merchandise Driven Drives
A fundraising drive doesn't have to be all about receiving. In fact, people will be much happier to give money to you if they get something in return, like a fun t-shirt, that shows they've supported you while also giving them a fun way to feel included in the process. Plus, the t-shirt will advertise your fundraiser for everyone to see.
Customized t-shirts or water bottles can generally be ordered for about $20 each. Sell them for $30 to $40 a piece, making sure everyone knows what specific cause the proceeds are going towards, and you can even make the $39 price tag seem more enticing by "bundling" the merch kit with some other small goodies.
Ideally, these small goodies can be packaged nicely with the t-shirt to look like a plentiful and awesome donor kit, encouraging people to spend the money on it while still leaving you with a bit of cash left over to put towards the cause. Presentation is really key when it comes to fundraising with merch kits. People should feel like they're getting a lot while helping a great cause.
Sponsored Picnic
This is particularly great for schools to raise money for their needs. By selling tickets to a special picnic, students and their families can support a good cause while spending a unique lunch period outside in the fresh air!
You don't have to provide any food or beverages if you have people bring their own, but you may encourage attendance if you offer a special treat along with the ticket purchase, like refreshing lemonade or something else simple to prepare.
The lunch can also be fully catered, but that will eat into your fundraising proceeds! Most people will be happy to bring their own picnic style food if they know the money is going to a good cause.
You can also turn this into a fundraising method for your team or club by offering a community picnic with an attendance fee at the entrance. Setup a donation booth so people can give more if they choose and, if you're selling merch or something else, be sure to advertise it too!
Buy-A-Brick Fundraisers
This method is very enticing because donors know that, by giving so much, their name will be proudly on display! The buy-a-brick fundraiser is ideal for projects where you'll be renovating, building, or adding something.
Whether it's a gate at the entry to a new park, a sidewalk to a new playground or a new statue out front the school, this type of fundraiser can be used anywhere an engraving can be placed!
People are encouraged to donate anything they can, but by donating above a certain threshold (you choose!), their name will be carved into a brick, stone, or plaque for the whole world to see. This should be permanent and it will help commemorate the community project.
Service-Based Fundraising
Have some spare time and willing to put in some work to get some money going to your cause? Why not try offering a service in exchange for money. A car wash is just one proven idea. You can also try a dog wash, gardening services, Christmas decorating services, organizing services, and so much more.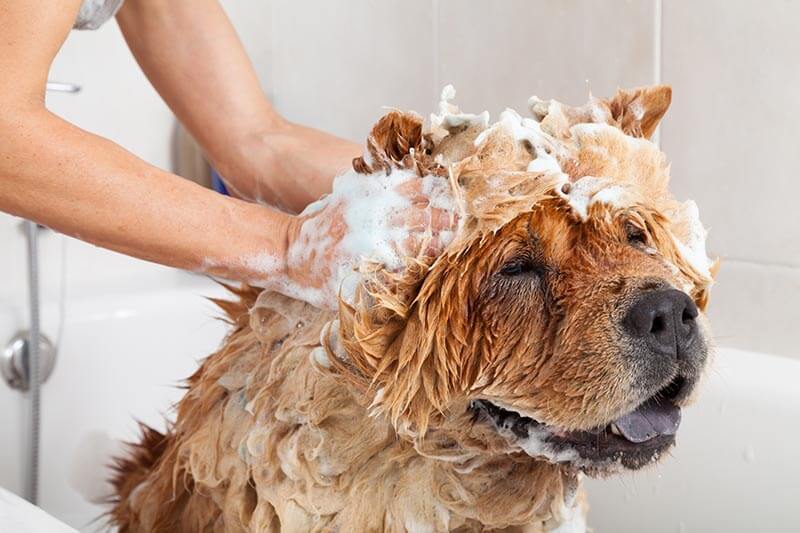 The sky is really the limit with this one, and people will be encouraged to pay you for your work since they're getting something sweet out of the deal. You can choose to price your service competitively, which will encourage people to choose you even if it's a service they wouldn't otherwise buy (simply because it's for a good cause) or, in some cases, you can justify charging more than average since it is all in the name of giving.
However you choose to go about pricing your services, be sure to advertise that it's for a good cause on social media and with signs and banners. Coming up with a fun name, especially one that tells people it's for a good cause, will help you spread the word more easily.
Host A Skills Clinic
This is a fantastic way to fundraise for clubs and teams who have knowledge to share! It can also work for schools if you get students involved to show off their special talents.
The idea here is that you're advertising a skill clinic that attendees will pay for. That money will go towards your fundraiser. In return, attendees will get to have some fun one-on-one time with your team or club and they'll learn more about your sport or hobby.
Depending on whether you're aiming the skills clinic at children, teens, or adults, you can adjust the plans accordingly. For instance, you might encourage parents to bring their kids along to a model plane club's "skills clinic" where you'll talk about aviation and have a paper airplane contest. For the high school soccer team's fundraiser, you might invite in kids, teens, or adults who are excited to learn some field skills from some talented young athletes.
If you're fundraising money for your school, choose one club or more to help you out with the fundraiser by hosting a skills clinic on the school's behalf. For instance, your baking club can teach about cake decorating–the possibilities are limitless with this one too.
Fish Tank Fundraiser
Have a more long-term goal? Then using a fish tank to raise funds is a fantastic way to grow community support for your project and have a visual representation of just how much support you've received.
Find a local business or organization with a lot of foot traffic that's willing to display a large fish tank by the window. You can even put it in your own building if you have a lot of people coming in and out who may be interested in donating.
The idea is to display a sign on the front of the tank, explaining the cause very briefly. Then, throughout the year, people can place in donations and watch as it fills up!
An even more fun way to go about this is to fill the fish tank with a bunch of fun mini toys, whether it's fake squishy fish or bouncing balls, and then sell them to people interested in donating. The goal is to empty the tank in this situation, with the business collecting donations on your behalf when people are interested in supporting the cause. This is especially great for a location where kids may be present, as they'll be enticed by the prize and ask their parents to chip in so they get a mini toy.
Partner with a Restaurant
This is a fantastic way for your fundraiser to get some extra cash while encouraging the community to eat at a local restaurant. Many restaurants already run a "Chairty Night" where a percentage of the night's proceeds goes to a charity. If yours doesn't, go ahead and ask around for one that's willing to partner with you.
It's a win/win for your fundraiser and for the restaurant because you'll be promoting their business, they'll build a good reputation for supporting your cause, and attendees get to enjoy some delicious food knowing that they're helping you out.
If it's a big goal and the restaurant is willing, you can even propose a 2 or 3 night event. But, be wary about asking for the entire weekend as that's usually a restaurant's busiest night already. You'll probably have to choose sometime during the week, but who wants to cook on a Monday anyway?
Give yourself a couple of weeks to promote the charity night and be sure to advertise it everywhere you can. You can also call this one into the local news channel and you're likely to get a mention if you give them some background on your cause.
Sell Coupon Books
G
et some local businesses to cooperate by supplying with coupons to their store that you can sell in the form of a coupon book. You'll ideally need at least 10 stores to make a book, each store offering the best coupon they can. You'll sell the coupon books to locals who would love to save some money with these exclusive discounts!
Let stores know that it's for a good cause and that, obviously, it's going to give their business some wonderful exposure. The exclusive discounts should be enticing so that people are encouraged to buy your coupon books. All you have to do is dedicate the time to speaking with local businesses and stapling the books together.